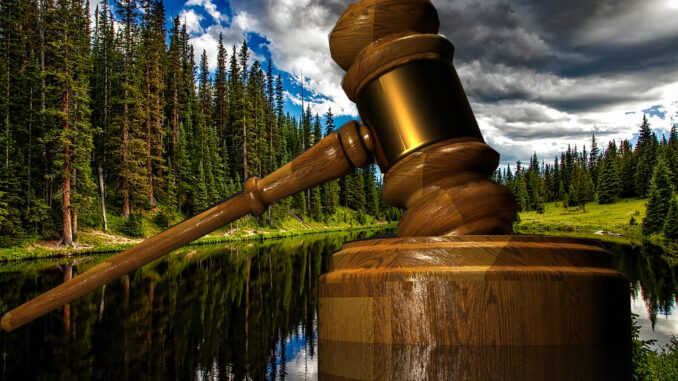 It was bound to happen eventually. For the first time, Sweden has recieved a notice of arbitration under the Energy Charter Treaty (ECT). A foreign mining company demands $1.8 billion in compensation due to a Swedish ban on the exploration and mining of uranium, passed by parliament last year. For Sweden, this is a sharp reminder of how international investment agreements might hamper environmental legislation.
Det här är en engelsk version som till stora delar bygger på ett tidigare inlägg på svenska
The company, Aura Energy, is seated in Australia and has a Swedish subsidiary with extensive exploration permits for uranium in Sweden. Aura Energy is claiming that the measures adopted by the Swedish Parliament was, amongst other, discriminatory, arbitrary, violated the legitimate expectations of the investor, were contrary to public interest, and did not follow due process. Thus, they argue that the Swedish measure constitute an indirect expropriation and also violates the FET clause (fair and equitable treatment) of the ECT. Both these clauses, although more precisely defined, are present in the recently finalised trade agreement CETA.
The company claim $1.8 billion in compensation for loss of investment and future capital gains from said investment. This amount is far greater than the total Swedish state budget for the environment. Aura Energy said it has requested an "amicable settlement". So far, the Swedish government has refused to comment.
ECT used frequently by investors
The investment protection granted by the Energy Charter Treaty has been invoked quite frequently by investors during the last ten years. As the treaty protects investment in the energy sector, a vast majority of these claims challenge stricter environmental regulation and legislation aimed at combating climate change. In the last few years, The Netherlands (banning coal), France (banning oil and gas) and Italy (banning off-shore oil drilling) has been threathen with litigation by foreign investors. For Italy, the scenario is quite absurd, since they officially left ECT in 2016. Despite this fact, they keep getting sued by investors, since the agreement contains a sunset clause granting investment protection to investment made prior to the withdrawal for another 20 years. CETA, the highly controversial trade agreement, contains the same provision.
Protecting vast amount of CO2 investments
One of the main problems with the investment protection in ECT is that it protects committed CO2 emissions from fossil fuel investments. A study by Openexp estimates the protected emissions to almost double that of the remaining EU carbon budget for 2018-2050.
Swedens investment policy to blame
The current Swedish coalition government (S&D and Greens)1 share the blame for the development of these kind of environmentally detrimental treaties. Sweden has been a strong advocate for ISDS provisions in agreements with the U.S (TTIP) and Canada (CETA). They have in public relentlessly downplayed the risks associated with these agreements. Their own impact assesment of CETA was partly written by a well known arbitrator (chosen solely by claimants) and pro ISDS-advocate. Furthermore, the Swedish government has worked against the EU Commission efforts to ban intra-EU claims under the ECT.
One of many
For Sweden, this is a sharp reminder that the country is not immune to claims from foreign investors. With climate change ongoing and continued environmental degradation there is a strong need to pass additional environmental regulation. With the additional investment protection deals recently ratified by Sweden (including CETA), this claim is likely the first of many.
Sweden should do well to reconsider its approach to investment protection policy.
1Minority government supported by the left party (2014-2018) and by centre-right liberals 2018-)